"Let all that you do be done in love."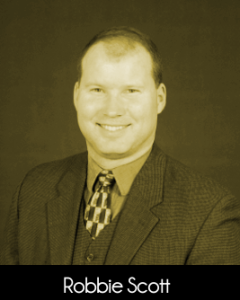 Pastor Robbie Scott
Robbie Scott was appointed to Hoffman United Methodist Church on July 1, 2015. Born and raised in southern Ohio, Robbie has served congregations in Morgan, Adams, and Brown Counties. He received his undergraduate degree from Ohio University and his Masters of Divinity from Asbury Theological Seminary. In 2010 Robbie the mission of the Vietnam United Methodist Church, and has traveled to Vietnam 7 times since then to visit and encourage pastors and congregations in a country where the United Methodist Church is not yet legal. He has made a few videos about those visits, and they can be viewed on his youtube channel here.
Robbie is married to Bridget and together they have 2 children; Hannah (13 years old) and Levi (9 years old). Robbie served as Assistant to the District Superintendent in the Foothills District before being appointed to Hoffman UMC.
Pam Hitchcock, Director of Adult Ministries
Pam Hitchcock, Hoffman UMC's Adult Ministries Director, received her Associate Degree from Miami University at Oxford, and was a Respiratory Therapist for 22 years before God called her into ministry as Associate Youth Director at Ginghamsburg Church. On staff as a Youth Director at Hoffman since 2001, her position transitioned in 2006 into the Discipleship Director, which also included pulpit fill when the pastors were away. In 2010, Pam became a Licensed Local Pastor at Potsdam UMC and she now splits her time working at both churches. She continues to further her education at United Theological Seminary.
Former West Milton Grad and resident, Pam and her husband, John live in Covington and are blessed with three adult children and nine wonderful grandchildren that keep them very busy with sport and dance.
Norman Hiester, Music Director
Norman Hiester has been the Director of Music as well as Organist at Hoffman UMC since June of 2004, He has a total of 30 years of service as organist, choir director and bell choir director between two churches in West Milton and Dayton. Norman received a Bachelor of Science in Music Education 1977 at West Chester State College (now West Chester University) in Pennsylvania. He is married to Debra (nee Shade) and they have two grown boys; Nathan and James.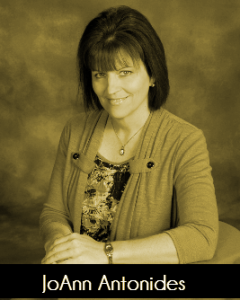 JoAnn Antonides, Office and Facilities Manager
JoAnn has worked at Hoffman UMC since March of 2003, as the Office and Facilities Manager. She received a Degree in Accounting from Edison State College. She enjoys working at Hoffman and serving the people.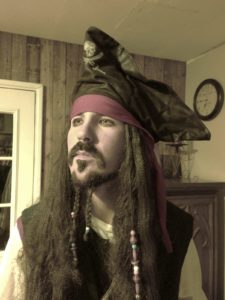 Joseph Knostman, Director of Youth Ministry
Joseph Knostman joined the staff as our Director of Youth Ministry in September of 2016, and brings an infectious energy to the leading of youth for the cause of Christ. He only dresses as a pirate on special occasions. 🙂 His full-time employment is Milton-Union Schools, where he is a teacher in the Middle School. He is a husband and father committed to being a witness for Christ, and empowering the next generation to be the same.
of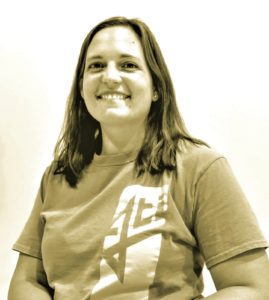 Rebecca Garrett, Director of Children's Ministry
Rebecca Garrett was hired as our Director of Children's Ministry Director in September of 2016. She has served as a full-time elementary teacher, but has taken a break while raising her family. She brings her planning and execution together with her love of children in her service to Hoffman UMC.
Want to see what a worship service looks like? Click here to see a typical Traditional service.