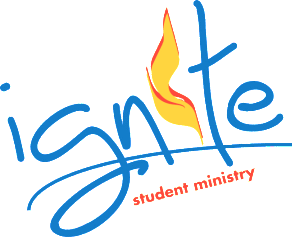 What We Do
We Gather Together
At Hoffman, we want to help you find the right path. That is why we gather at Ignite Student Ministry. We encourage you to partner with God and each other to discover the road for you to follow. Come with open hearts and minds so that you may strengthen your relationship with God and one another.
We Serve Together
We share the love of God with others as we serve them. Hoffman's youth have opportunities to serve our community through leadership in local outreach activities, but it doesn't stop there. Youth can also join in on our mission teams that serve others around our country and around our world. Service is an important part of what we do.
We Have a Great Time Together
Every Sunday, we have a great time with one another! We also have events throughout the year that are designed specifically for that purpose, such as movie nights, concerts, our Annual Pumpkin Roll and much more.
When We Meet
Ignite meets on Sunday evenings from 6:30 pm—8:30 pm and on Sunday mornings for Sunday School (10:15 am).
Call the church office for information to connect to our Youth Ministry Director, Joseph Knostman
We are a Safe Sanctuaries® Congregation. All of our Servants are
Safe Sanctuaries® trained and background checked.